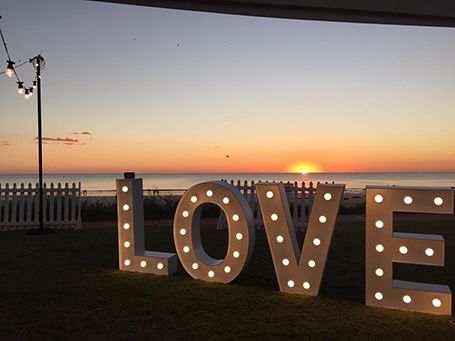 Stockist of LOVE Letters in Broome adding a  spectacular touch to many bride's special day.
Our 3.5ft LOVE Letter Lights that will make any special occasion glow and add that WOW factor, from beautiful photos using these LOVE letters as the perfect back drop to funky pictures in the night when love glows these lights will be sure to impress.
Make sure you like us on Facebook and Instagram to keep up to date with special promotion offers for bookings this season!