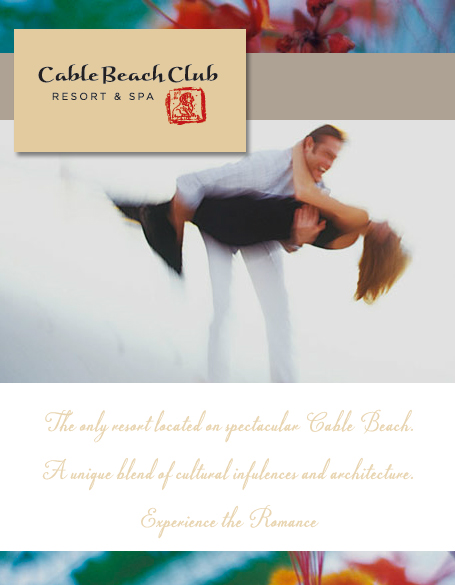 Take one world-famous beach – complete with Indian Ocean sunsets, gently swaying palm trees and Kimberley charm – add the finest food, stylish accommodation and unique experiences; and you have the ideal setting for a memorable holiday.
Welcome to Cable Beach, home of the award-winning Cable Beach Club Resort & Spa – a holiday destination like no other. Your stay will be full of surprising wonders and endless ways to reconnect; with nature, your partner, your family and yourself.
Cable Beach Club offers a place to unwind, with two pools, delicious cuisine at a choice of four restaurants, leisure facilities, the first Australian L'Occitane spa and a personal touch to every experience.
Your special day really does deserve a truly special and unique place; somewhere with magical sunsets and perfect weather. That place, of course, is Cable Beach Club Resort & Spa.
Imagine the romance of cocktails on the beach as the golden, pink and orange sunset glows on the horizon over the Indian Ocean. Then dining on fine cuisine under a canopy of glittering stars and taking a moonlit stroll on the shore. If ever there was a natural destination ideally suited for beautiful weddings, this must be it.