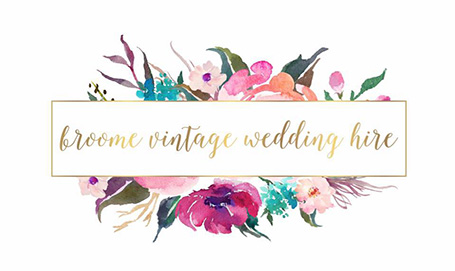 We have a collection of beautiful vintage furniture and decorations that will make your wedding in Broome truly memorable. We are also available to do the set up and styling of your wedding.

Kristina Paterson – Wedding Stylist
Collecting vintage wares has been a favourite pastime for me for the past 15 years.. even before it came into fashion to do so. I had been buying and selling vintage items with the Harvey and Rose Collective in Perth before learning that we would be moving to Broome! In 2015 I decided to bring some of my wares to Broome and hire them out for weddings. And here we are running 'Broome Vintage Wedding Hire'
My husband Danny and I work on the business together and he is the muscles for transporting items and the creator of many of my items including the Jarrah bars and our Arbours. We welcome any new ideas and are also available to source items for you that you may be looking for.
We hope you have a great experience planning your wedding in Broome!
Kristina x