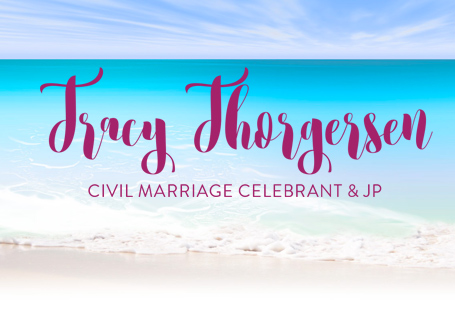 Getting married is a special day, a day when you stand apart from invited guests as an open expression of your love for one another.    That's why as an authorised marriage celebrant Tracy takes great pride in how she creates and delivers a wedding ceremony. She invests time into getting to know her clients so that she can tailor a wedding ceremony that is unique and personalised for each couple.

Based in Broome, Tracy has travelled far and wide to conduct ceremonies from Cable Beach to Kununurra and even Darwin.
To make your special day hassle free, Tracy can provide seating for your guests, signing table, water station and has a range of decorative chiffon valances to enhance your wedding venue.   Tracy's approach is professional, flexible and of course she enjoys making your special day fun and relaxed.
If you plan to marry, reaffirm your vows or commit to a same-sex relationship then please contact Tracy so you can start to build a relationship and make plans for your upcoming ceremony.