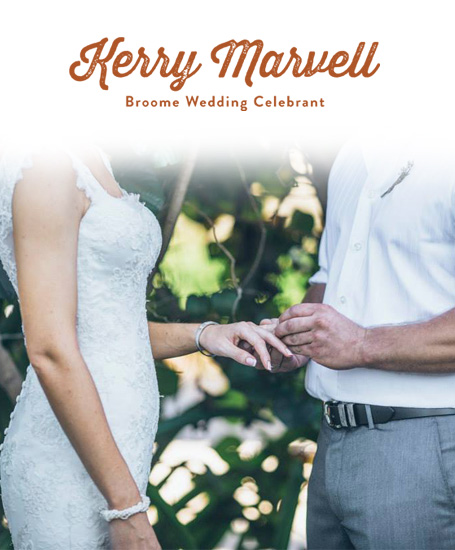 Kerry Marvell – Broome Wedding Celebrant
Wedding Ceremonies – Reaffirmation of Marriage Vows – Same Sex Commitment Ceremonies – Name Giving Ceremonies – Funerals
I am an artist and mother, and have called Broome my home since 1986. I am passionate about Broome and the Kimberley; an inspirational backdrop for my clients' special life celebrations.
I value the personal touch in every ceremony, so I invest the time and energy into developing a connection with you, my clients. Together we can then build a story and weave your creative ideas into the occasion.  My delivery is professional and respectful, but also light and friendly.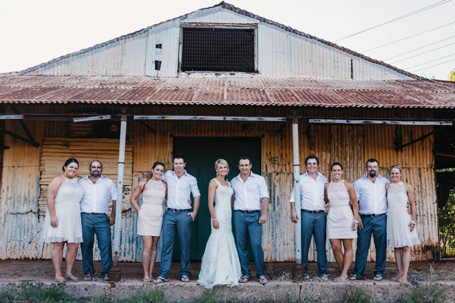 My commitment to you is to help make your event unique, intimate, warm and truly memorable. Whether it is a simple beach wedding with just a handful of guests or a grander affair, for me, it is an honour to be a part of your special day.
Broome boasts pristine white sand beaches, red sandstone cliffs, turquoise ocean waters and a stunning bush-scape; all combining to reflect a palette of vibrant colours and an ancient, raw and wild beauty.   Along with reliable sunny weather, world class resorts, contemporary culinary fare and professional people, why wouldn't you get married in Broome!
Most events take place in the great outdoors in the Kimberley, so to ensure that we can all be heard above the wind and waves, I provide a personal amplifier. I can also provide a signing table for beach events or we can always find a natural sandstone rock table.
Please feel free to contact me with any enquiries. I am always available to answer your questions and to talk through your ideas.