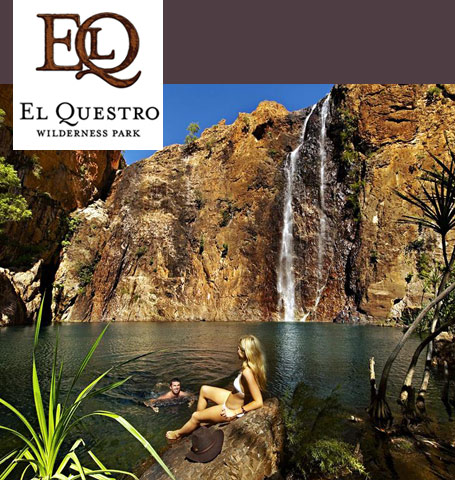 El Questro Wilderness Park
 is one of the world's last unspoilt frontiers. We offer a wide range of accommodation options, from the luxurious Homestead to the friendly and affordable Emma Gorge and The Station.
Located in the east of the Kimberley, an ancient land extending from Broome in the South West to Kununurra and Wyndham near the Northern Territory border. Please check our wide range of accommodation options for an exciting outback experience for your honeymoon or wedding ceremony and celebration.
The Homestead
The luxury of El Questro Homestead sits in stark contrast to Western Australia's rugged Kimberley landscape. Escape from it all while enjoying the comforts of a small luxury hotel just over 100 kilometres from Kununurra.
T +61 08 9161 4042
The Station
The Station is the central hub of El Questro Wilderness Park, offering two types of accommodation. Our air conditioned Bungalows overlook the Pentecost River and are ideal for couples or a family holiday in the Kimberley. Choose to camp close to the heart of the Station facilities or one of our 25 secluded private campsites for a unforgettable camping experience in western Australia.
T +61 08 9161 4318
Emma Gorge
Emma Gorge Resort is a great place for your outback adventure to begin. Nestled between palms and pandanus, gravel paths link superior safari style tented cabins, restaurant, bar, reception and gorge. With a fully licensed bar, well-stocked shop and laundry facilities, Emma Gorge Resort is an ideal base to explore El Questro and the captivating Kimberley beyond.
T +61 08 9161 4388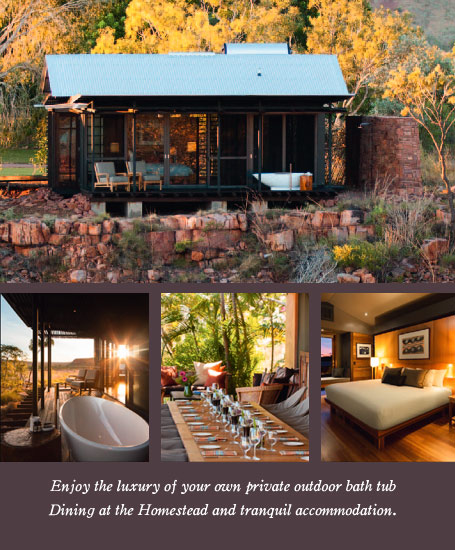 early,